Paul Simon "Stranger to Stranger"
Original air date June 25, 2016 | Time 59:00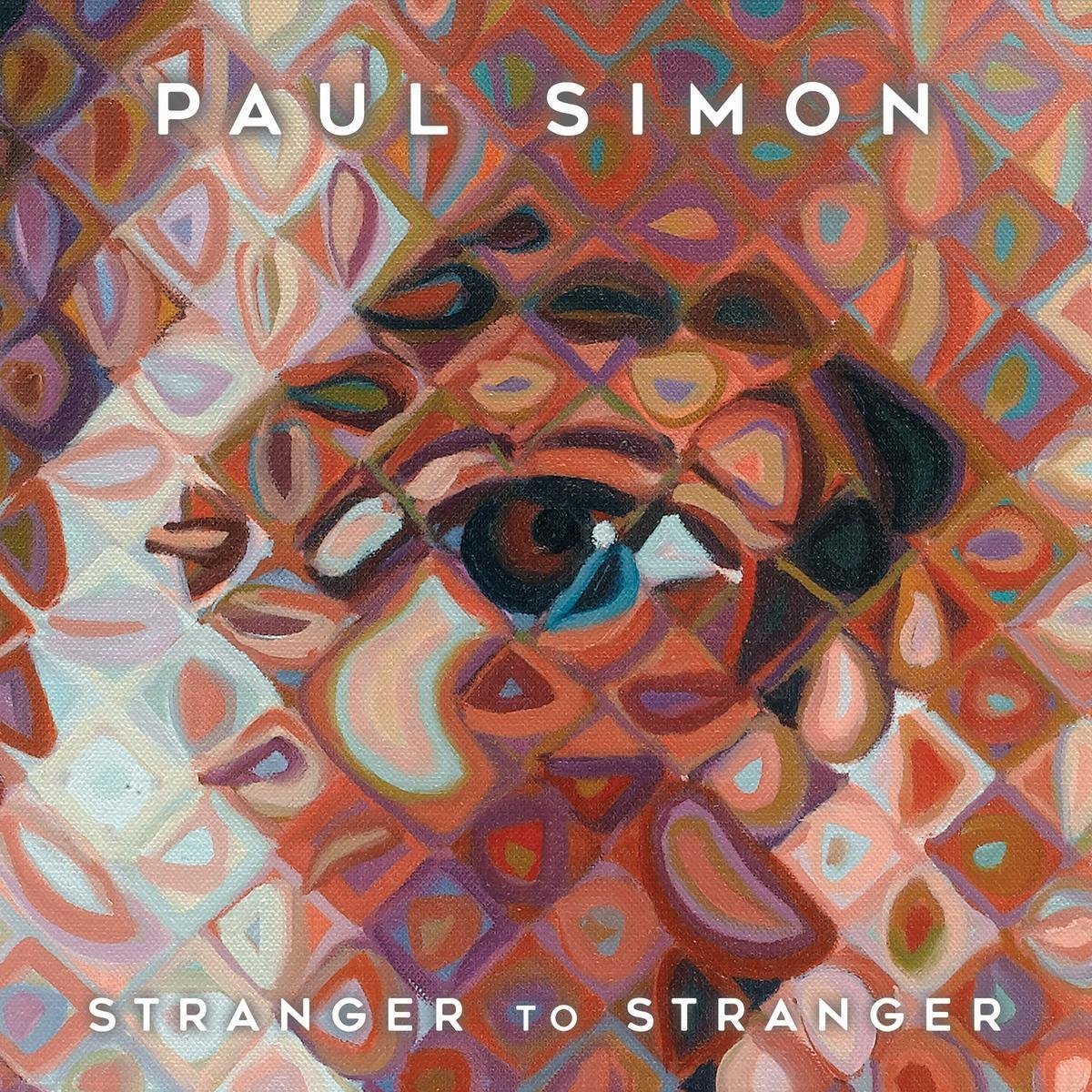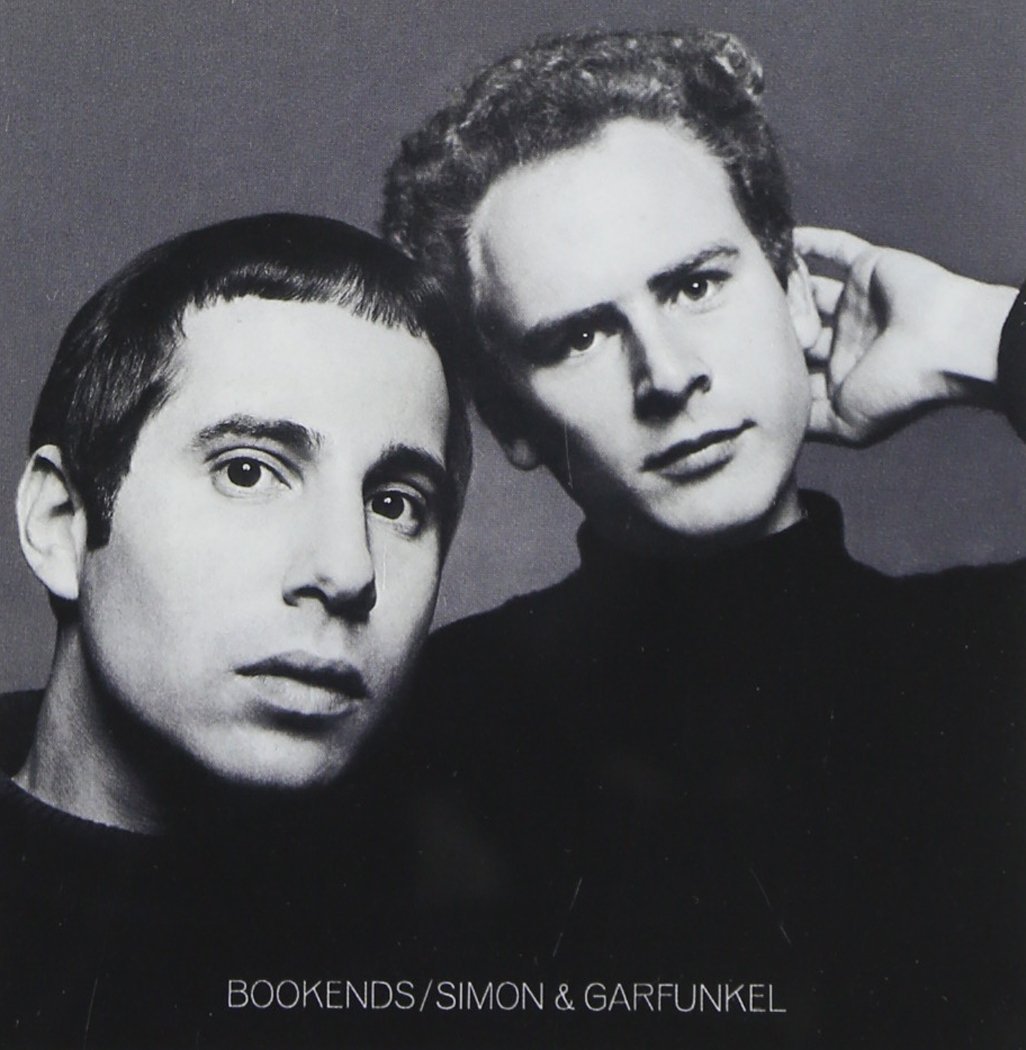 Simon's 13th solo album was just released on June 3 called "Stranger to Stranger". Flamenco dancers and hand clapping are the basis of the rhythm track of "The Riverbank". His long time partner producer Roy Halle, who is 82 yrs old, produces this album, a lifelong collaboration which began with Simon and Garfunkel's "Bookends in 1968. all the songs on today's program are produced by Roy. "Mrs Robinson","America","El Condor Pasa / If I Could" and "Cecilia" from Bookends and "Bridge over Troubled Water" 1968 and 1970. From Paul's debut solo 1972 self titled album we hear "Duncan". Next from June 2016 we hear "Proof of love" and the title track to "Stranger to Stranger". Paul Simon is an American Master singer songwriter.
Cloud Cover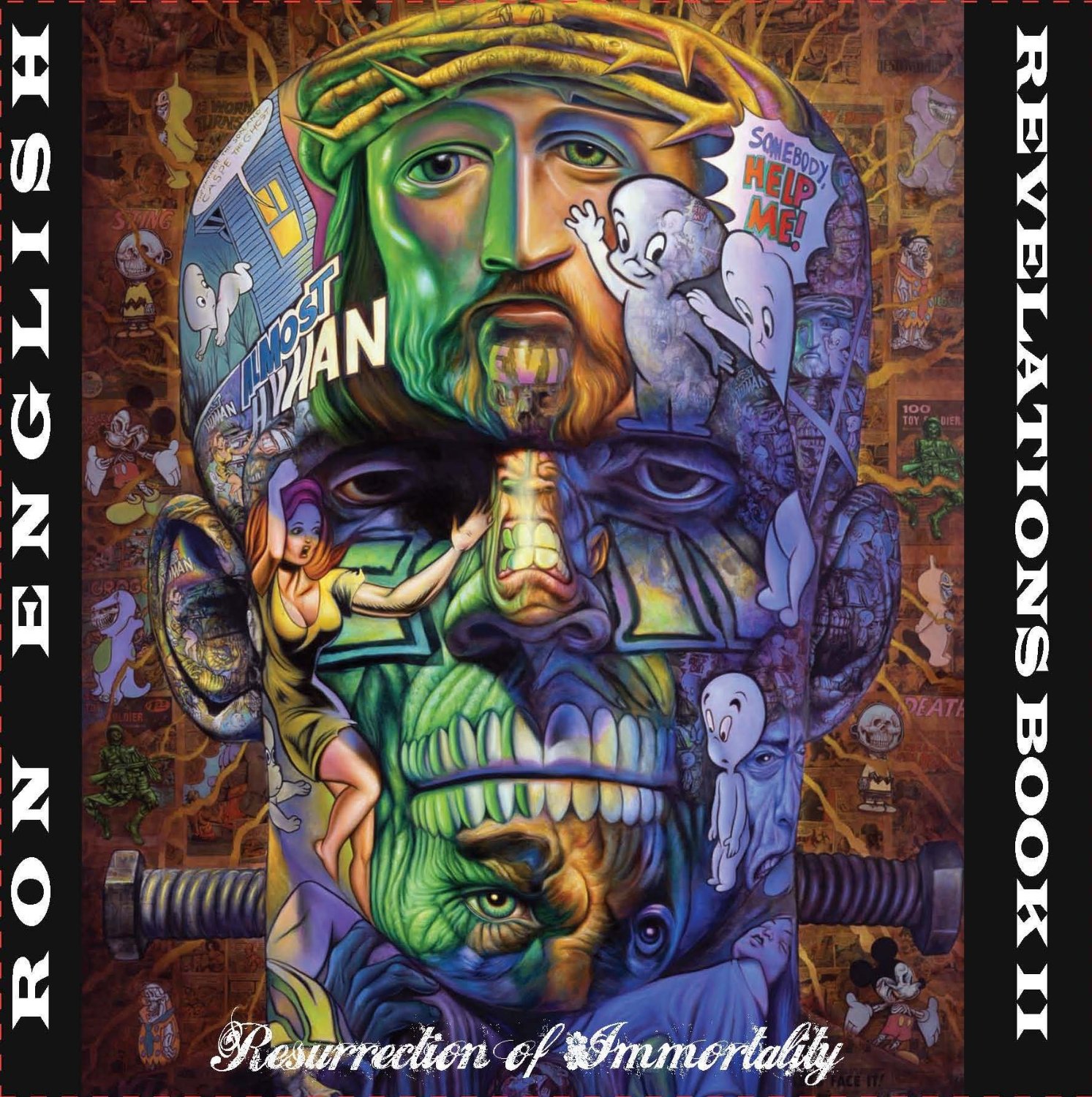 Revelations Book II
released 1999 on WHICH Records, vinyl re-issue 2011
I AM HERE (Ron English / Kathy Geary)
Kathy Geary - vocals, piano
Don Martin - electric bass
Stephen Henderson - snare drum, congas
Andrew Williams - trombone
Serena Jost - cello
Produced by Kathy Geary & Ron English
recorded at Smash Studios, NYC 1999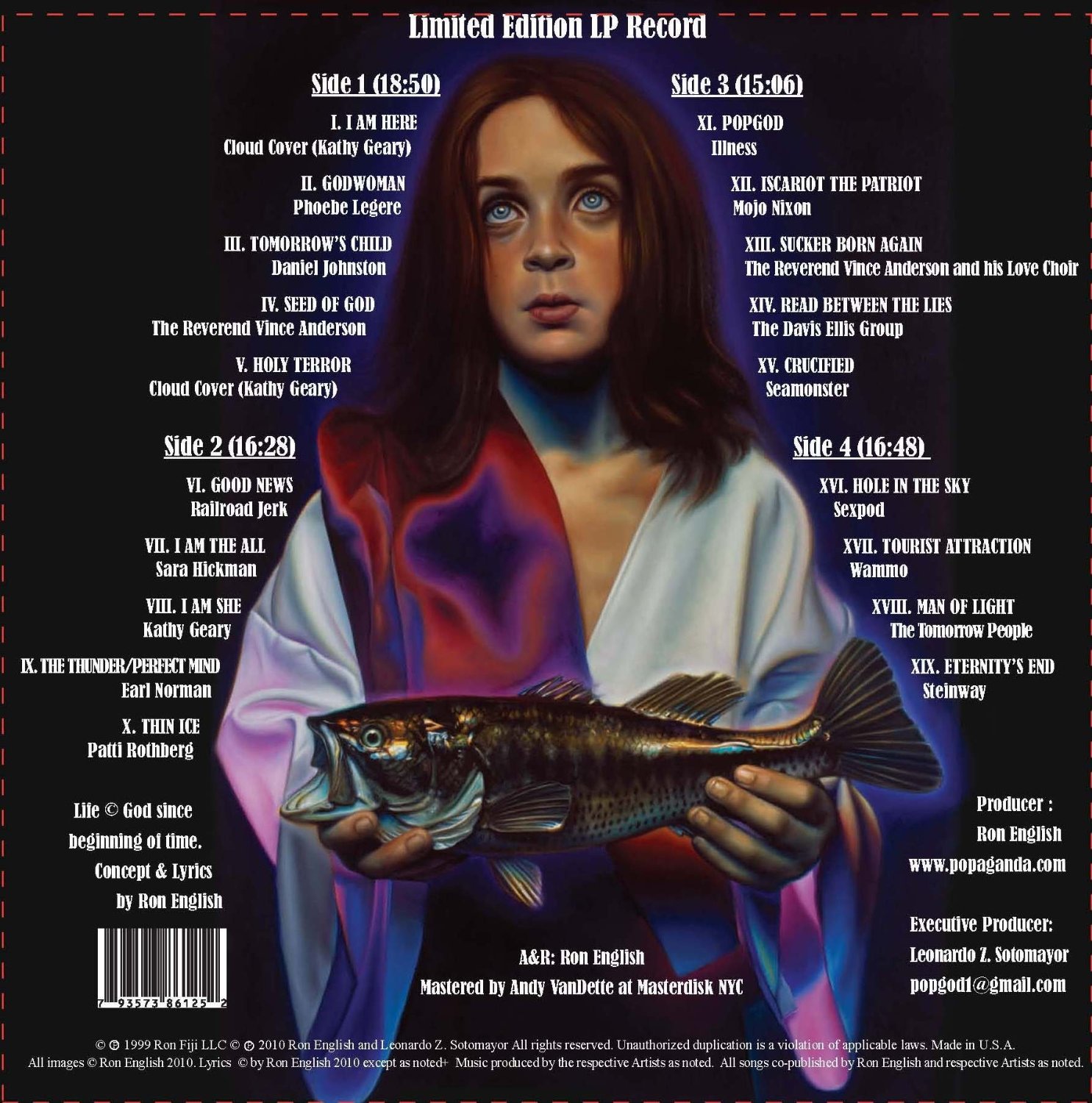 HOLY TERROR (Ron English / Kathy Geary)
Kathy Geary vocal, piano
Bob Windbiel guitars
Don Martin bass
Adrian Harpham drums
Chorus: Emilio 'Zef' China, Michael DiRoma, Kathy Geary, Paris Pacchione, Nancy Tepper, Robert Wagner
Produced by Kathy Geary and Ron English
Mixed by Chris Albert at Mutiny Zoo Studios, Hoboken NJ
Recorded by Richard A. La Salvia at Smash Studios, NYC
Bleecker St Reality Band
Live at The Bitter End, New York City
April 10, 1996
"Nashville" (Dan Martin)
"It's Alright (I Know I'm Gonna Live) (Patti Rothberg)
"Badly Jointed Knees" (Dan Martin)
"If I Should Live Without Your Love" (Bret Gardner) - partial - see part 4 for end of this beautiful song...
Cloud Cover on Hyperjinx Tricycle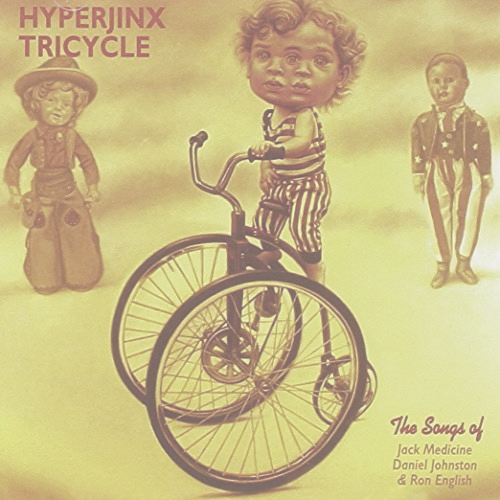 Hyperjinx Tricycle
released 2001 on Softskull
ROAD TO HEAVEN (Ron English / Kathy Geary)
Kathy Geary - vocals, piano

Produced by Kathy Geary & Ron English
recorded at Night Owl Studios, NYC 2001

This is the last piece I worked on with Ron English, after a series of collaborations for three different projects, from English 101, Popaganda and Revelations Book II. Ron wrote the lyrics for this song as a tribute and personal message to his long time friend Daniel Johnston. It mentions some of the icons and images that appear in Daniel's own songs. When I composed this song I was thinking about George Harrison's "Blue Jay Way". The crowd sounds were Ron's idea, he called them the "New Situationist Choir".
Bleecker St. Reality Band "Fourth of July, 1993"
Original air date Feb 13, 2016 | Time 59:00
Bleecker St. Reality Band "Fourth of July, 1993"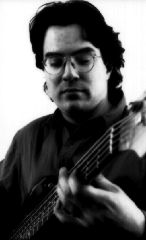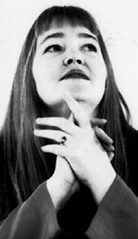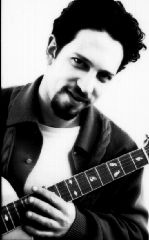 My friend and business partner David Sokol and I formed a band in the early 1990's named "Bleecker St Reality Band". We both lived in the same building on Bleecker St down in the West Village in NYC and we were partners in Euphoria Studios, a music rehearsal studio that is still running strong to this day. We met our bassist Dan Martin, a gifted singer songwriter with Cuban heritage, and together we placed an ad in the Village Voice looking for a lead guitarist. We found Kevin Giordano and made our first recordings within two weeks of meeting him, after maybe two or three rehearsals we produced "Fourth Of July", which was the actual recording date. Dan Martin's girlfriend Linda Rabiet made a video of the session.
We recorded covers. I had been a huge fan of Dan Hicks and His Hot Licks and we did two of his songs.
Reelin' Down
Caught in the Rain
---
The Barber of Seville - Berta's Aria

The Delaware Valley Opera presents the Barber of Seville at the Tusten Theater in Narrowsburg NY August 2015. Kathy Geary, Soprano Violetta Zabbi, Pianist The Delaware Valley Opera is a member of the Delaware Valley Arts Alliance, the Arts Council for Sullivan County, NY, and maintains an office in the Delaware Arts Center, 37 Main Street, Narrowsburg, NY, 845-252-3136.
"Lady of the Harbor" by Lee Hoiby
Recital March 2015 - Ned Rorem "For Poulenc"
"Er, der Herrlichste von Allen", R. Schumann
The second song in Robert Schumann's cycle Frauenliebe und Leben.
"Gia nella notte densa" Act I Duet, Otello by Verdi