KATHY's Reality
JOURNAL from a MUSICIAN'S LIFE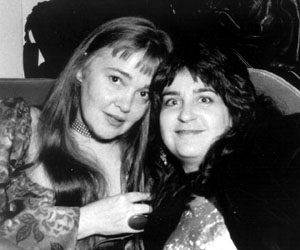 December 2006
Ah yes, I spent Thanksgiving in Santa Fe with my friend Kevin Hanek. We worked on the arias from Die Walkure Act I for a presentation to the Santa Fe symphony for an orchestral program. It was incredible being there, it felt like a home away from home for the two weeks that I was there. The last time I visited Santa Fe was for the memorial ceremony for Mark. It was good to go back for another visit with something new to look forward to.
We had a soiree at Kevin's house and sang through a couple of arias for a lovely group of friends and neighbors. I sang Wagner's "Du bist der Lenz" for the first time. Still not off the book, but it feels good. He sang Wintersturme.
I made my debut as the Countess in Mozart's Le Nozze di Figaro with Capitol Opera Harrisburg. It was a tight group and I accomplished what I wanted and had three performances. It was a test of nerves the first night, Friday, when I had a hard time getting through the Dove Sono. I was devastated. All during the next day Kevin, who came to PA to see the performance, all day we talked about it. I set my agenda for that evenings' performance and pulled off one of my best experiences on stage. Basically three things from which my mind could not wander for even a second: 1. swing the breath for the phrase 2. make on-set 3. diction (with a floppy jaw). It was time to stand and fight for it, and I did. Kevin paid me his highest compliment when he said "When you sang the Dove sono you were like Eleanor Steber up there". Heavy praise from my good friend.
I made good friends with our conductor, Jay Risser. I got to stay at his house for the week of performances and that way got to know him pretty well. He is an active musician in Harrisburg, but this was the first chance he'd had to conduct an opera in a long time and he was so into it. The energy from him and the whole cast was wonderful, especially with our Figaro, Susanna and Marcellina, Peter Campbell, Karine Darrah and Sarah Blann Craft. I felt that we represented Mozart with our best.
I continue to study voice with Carol Kirkpatrick, it was four years in May. I have such an appreciation for her skill as a teacher and her magnificent voice. I feel that I continue to grow vocally. I'm really ready for auditions and have had mainly good experiences with them. I just sang for Andrew Kurtz of the Phildelphia Center City Opera. I started with Porgi amor instead of my usual Verdi. Then he asked for Pace, Pace. I was so ready for it and felt very pleased with how I sang. We chatted breifly, he knows Sarah Blann from the Figaro production. Actually, our Cherubino Frances Devine was at the same audition as me, I saw her when I first walked in. It becomes a small town in NYC when you get to know other opera singers, all in the same boat. All of us emerging artists.
I'm excited about the next year and what lies ahead for me. Who can say?
February 2005
It's been an entire year since I've written here. My work with my voice teacher, Carol Kirkpatrick, has been ongoing and I'm very excited about the technique and the rep. I've begun singing Verdi, performing the duet from Otello with my friend Kevin Hanek in the weekly Singer Showcase that we both attend. We're singing the duet together in a benefit concert in Westchester this May. We're just starting to work on the duet from Ballo. I'm performing "Pace, Pace" from La Forza del destino and looking at "Vergin tutto amor" plus the arias from Ballo.
I'm tring to understand how to become a professional. I'm looking at small companies in the area. My grand design for singing in Europe is not my immediate concern as I need to gain performance experience during this Spring/Summer. In the Fall I will begin higher level auditions and hopefully will find an agent who might be interested in me.
The biggest challenge vocally is to LEAN on the BREATH - this requires alot of physical effort. I am becoming much better at feeling my way into the voice rather than listening to myself. One must be in the moment to sing, and the talk that comes chattering out of my left brain has no place in the performance arena. Unfortunately, the inner voice gets pretty loud during auditions, that voice of doubt in my head. The fear is huge. But, if I rely on my body to do what it's learned I can sing with my whole heart, damn the torpedos.

I attended the New York Opera Studio Summer Intendive Program at Vassaar (NY) in July 2004 and got to work with Carol & Nico Castel, Carol Kirkpatrick, Louis Menendez and Catherine Burnett. It was a marvelous program.


January 2004
Jan 7, 2004
This spring I'm participating in the "Singer Showcase" on Monday nights, sponsored by the NY Opera Studio, with Carol Castel and Louis Menendez. Performances will be at Riverside Church from 7 - 9:30 every Monday Jan - March.
I'm beginning rehearsals for "Der Rosenkavalier" for performances scheduled in April this year. I'm learning the role of the Marschallin, very sophisticated and beautiful music.
I'm still working with Carol Kirkpatrick weekly and have sucessfully weathered two long vacations around Thanksgiving and Christmas without losing to much technical headway. Feeling confident in my technique, if not my ability to execute it! I've video-taped my lessons for the past year and will continue to do so. I play them back after the lesson to better understand what is happening.
May 2003
May 20, 2003
This journal has the most recent stuff here at the top, so when you read it, it's like going backwards in time through the story. Anyway, I had a lesson with Carol Kirkpatrick again this evening. Thank god. By the time I finally get back to her after sevem whole days since the last lesson, I have so much new stuff going on vocally. I'm just posessed with singing, my social life has changed, now when I go out it's to a concert or something related to my music studies. I just went to the American Opera Project's premiere of a new opera by Ari Frankel "To Scratch an Angel". It was very modern, very american and very long. I enjoyed it and was impressed with the resident ensemble of singers. I had a nice encounter with the artistic director, Steven Osgood and even had a nice long chat with the composer who was most gracious about receiving both criticism and praise. And when we were standing in the lobby afterwards drinking wine and talking, I met another composer, I believe it was Paula Kemperer (sp?). AND - before that I was invited to a bar-b-que at the home of ANOTHER opera composer, Evan Hause. He's written two operas that have been produced and performed and is writing his third. He listened to my CD and asked for my card, so we'll see.
May 10, 2003
It's almost recital time and I'm so obsessed with the music from Ariadne auf Naxos, it's like playing a record over and over till it scratches, except it's a DVD and I watch it late at night sometimes. Over and over. My new heroine is Jessye Norman, I understand what it means to have a technique, which one uses on every phrase and with every note before all else and in spite of and on top off the emotion. She's like thunder, it's like electricity to watch her performance, the comittment of it. I have crawled into my own little cave many times in full retreat and have wondered if I was dreaming. When the young god comes he might as well be death the surrender is so transforming. They see each the other as the one who performing magic and transformation. It's one of the most breathtaking pieces of music I have ever heard. The end where she asks if everything will now become remote, the sun, the stars, even myself from myself and he tells her she'll never die in his arms.
April 2003
Working with a coach once a week in addition to my voice lessons. Today we did "Einsam in Truben Tagen" from Lohengrin by Wagner and "Es Gibt ein Reich" from Ariadne by Strauss. I'm still working hard and making progress vocally. Last week we did "Salce" from Otello by Verdi and some Puccini, from Manon Lescaut. I have tapes of these sessions and I've made alot of progress so I might put up one of them on the site soon.

Last night was an amazing NPR American Masters tv show about Joni Mitchell, whom I so admire and love. She certainly stood firm for what she wanted, especially early on in her 20's. I let go of my dreams and am only now coming back to them. I ask myself 'Is it too late?' 'Am I too old to try this?' I can only hope that seeing as how I'm singing so well that perhaps I can salvage my life, save myself, save my soul and fearlessly go after the things that I love above all else. Like she did. There's a price for this pursuit apparently.

I've sung Joni's songs since I first heard them, learned to play guitar so I could play her songs. But never with her touch until I found a couple books that had her tunings, which unlocked a certain key. Sometimes I wonder if such a one can even be breathing and alive, but she is and it was astounding to see her life covered in such detail.

I also admire Renata Tebaldi and have recently watched a b&w dvd of her singing Tosca. Unbelievebale. These women inspire me to reach for it. Kirsten Flagstadt singing the Four Last Songs of Strauss or the Liebestod. My god. And Joni's performances have moved me to the same extent as the most enthralling Wagner, perhaps in a different way but just as strong and more real.
December 2002
Just returned from Thanksgiving vacation in Texas where I visited in Houston, Austin, Fort Worth and Denton. I was surprised and excited to see the new performance space BASS HALL in downtown FW where I saw the Fort Worth Symphony perform a Holidays concert. I intend to sing there in the next couple years.
In preparation for the next concert on Feb 22 2002, I'm working on Mozart's "Alleluia", "Dove Sono" from Le Nozze Di Figaro, "Beim Schlafengehn" the third song in the Vier Lezte Leider of Strauss and "Fort Tyron Park: September" by John Corigliano from The Cloisters, a song cycle.
I have finally come to understand the role of vocalize in developing a technique and just can't get enough of it. The idea is that the technique is there regardless of what you sing. Although I'm building these pieces into my voice phrase by phrase since I'm still learning how it feels the sing through the various resonanting spaces in my voice. Basically, low notes are forward and high notes are back, the jaw is loose and moves with the lips, the tongue is independent of the jaw and the breath attaches to the voice at the larynx with the ribs held out before taking a breath. Ribs out, jaw down, breathe and sing. The connection point to the breath, in the middle of the throat at the larynx, never moves as you sing up and down. The back of the throat relaxes and stretches open for high notes and stiffens for low notes. Everything moves out of the way for high notes, the lips do whatever they need to to get out of the way. The sound stays inside the tube that runs from your head down through your throat to your chest. The sound comes out of the hole in the throat and travels out through the whole body, not just the mouth. There are five or six resonating spaces in my voice, depending on the pitch. below middle c, middle c - f#, g - c#, d - f#, g - a#, b - high d. I've only been up to the high D in the past week or two. Very scary, the body is afraid!
In addition to the very physical work, I discovered the different "voices" or "minds" with which I speak to myself. The "thinking" mind has no place in singing technique, it interferes with the process and needs to go away and be still. The "observant" mind must be aware since it knows how to make the necessary adjustments and the larynx goes through all it's gymnastics. The "critic" needs to chill. It is necessary to give myself permission to perform well. I used to sing by listening to myself and tried to make a sound that I wanted to hear. Now, rather than listening, I am feeling the voice. That is when I'm alert and working. It doesn't matter what the room is like or where I am when I sing, the feeling of it is all that matters.

I've been working with my teacher, Carol Kirkpatrick on a book she has recently finished called "Aria Ready". I'm doing the book design and cover. I'm also designing her website which has just gone online at www.kirkpatrickproductions.com. The book is amazing, however it's not a book about singing technique, it's about how to start a career in opera. Very insightful and rewarding book.
November 2002
I was in a Fall Concert of German Leider and Art Song, Opera Arias and Musical Comedy on Nov 2 2002 at the Advent Lutheran Church on Broadway and 93rd St in New York's Upper West Side. I sang "September" from Vier Letze Leider by Richard Strauss, "Un Bel Di" from Madame Butterfly by G. Puccini and "It Might As Well Be Spring" from State Fair by Rogers and Hammerstein. There were eight singers from Carol Kirkpatrick's voice studio. Many of my best friends were able to come to this performance. It was the first time I've performed in a recital environment in many many years and it was so satisfying. I sang to the best of my abilities. I feel that each month I am making great progress as I engage all the different aspects of my technique. I hope to invite more people for the next concert on Feb 22 since I now have more confidence in myself.
September 2002
I was honored to be able to perform in a Memorial Ceremony sponsored by the 911 Comittee of Jersey City, NJ. The two and a half hour concert was broadcast on local cable and radio and there were about two thousand people in attendance. It was early in the morning, my first song was "America the Beautiful" which I sang right before the first moment of silence at 8:45am when the first tower was hit. I was excited to sing this song since it expresses much of my own feeling of awe at the land where we live. I contacted journalist/sociologist Todd Gitlin of Columbia University and asked him if he might have any suggestions for new verses to the song. I wrote back with a new verse from which I took a line. I reasearched Katherine Bates entire poem and rearranged one verse and chorus, added the line from Todd Gitlin and performed the song with the following text:
Oh beautiful for spacious skies, for amber waves of grain
For purple mountains majesties above the fruited plain!
America, America, God shed his grace on thee
And crown thy good with brotherhood from sea to shining sea.

Oh beautiful for heros proved in liberating strife.
Who more than self their country loved and mercy more than life!
America, America, God shed his grace on thee
Let selfish gain no longer stain the banner of the free.

Oh beautiful for patriot dream that sees beyond the years.
* Our towers rise in every heart
undimmed by humman tears.
America, America, God shed his grace on thee
And crown thy good with brotherhood from sea to shining sea.

*new line by Todd Gitlin



I also sang Schubert's "Ave Maria" in honor of the dead and since it represents a major composer and religion of Western culture, the culture which was attacked when the World Trade Center was destroyed.


August 2002
I've found the Herman Hesse poems that were set by Richard Strauss in his Vier Letzte Leider are eerily contemporary with my life and the death that seems to swirl around my world. Especially the second one, September, about the drowsy heavy lidded summer garden and it closes it tired eyes as the summer closes around us.
I've written a couple lines that might turn out well for a song of my own.
"Even death hung back and savored our moment.
We entered eternity together and never returned."
Believe it or not, that's from a love song I hear.
Yesterday I bought an acoustic guitar to carry around in the woods and on trains and planes. A nice guitar that I'll take out to Williamsburg this Wed to and art bar named LAILA on Bedford steet.

July 2002


Here's a tasty story about the Gathering of the Tribes that I attended in Michigan during July 2002.

May 2002 - Letter to My Voice Teacher, Laurel Miller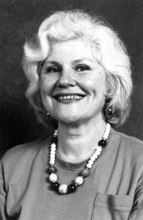 Dear Laurel,
I am writing to you upon recently hearing of the death of Betty Utter.
I have had her so stongly in my thoughts for the past two years that it's almost like I was with her again, one more time.
But the fact is that I haven't ever seen her again.
I was so - moved, affected by this news. I have such deep feelings for her and I need to talk about her with someone else who knew her. I regret that I wasn't at her funeral and perhaps able to grieve in that way for her.
I have a certain series of events that seem to speak to me of her presence in my life right now, my musical life.
Since I arrived in NYC, I haven't really sung with the technique, with my voice, which I spent so many years developing.
I have been in a choir to keep some modest level of coordination going.
Two years ago, my friend in choir, Kathy Jewell sat next to me one rehearsal and at the end she asked me where I was singing, and I said, like right here, and she said you're not singing anywhere else? So, she slowly opened me up to study again and gave me the names of two different teachers, women. I took lessons with Susan Gregory for a little over a year and was planning a recital in the Goodman Recital Hall at Merkin in Nov. When the attack happened in Sept, I was right there, walking on my way to work, and everything came to an abrupt halt. We cancelled the recital. I was actually relieved since I was having trouble with the technique Susan was teaching me. It seemed to big, so much space that I couldn't get out one whole phrase no matter how much air I took. Turns out she is really a gesalt therapist who had a brief career at the NY City Opera. She was so helpful to me when I was in shock like that. In any event, I stopped lessons with her. I would sit and visualize Betty Utter standing before me and hear her speaking to me. I was trying to remember the beginnings of my training. After Betty and I worked on maybe five of the 24 Italian Hits, she gave me Porgi Amor and Dove Sono. Those were my first arias. 1976. Her handwriting is still there on the page, this evidence of her existence. "Open your mouth on 'AH"" "Drop Your Jaw"...We would stand shoulder to shoulder and look into the mirror together. I saw myself. She helped me look. She took an interest in me that was remarkable, generous, serious. She would sing for me and I would have shivers and goosebumps when she would sing and an 'A'. Just a vocalise even. She had hand gestures that came to mean more to me than words, the one for the ribs - hold them out, and another one for a spinning head tone.
When I heard she had died it was most curious how the news came to me. You know I haven't been in touch with Carol Attmore for years and perhaps you have felt distanced from me for doing that. I am still curious why no one contacted me. Who knew? Anyway, I bought a first edition book On-line through Amazon. The Book Store that carried this used first edition was in Fort Worth. One thing lead to another and it turns out the owner of the book store and I were together in choir in High School. We talked about Pat Akinson our conductor. I told her about studying with Betty and she wrote me back that she believed Betty had died last year. That was about two weeks ago.
I took my first lesson this past Friday evening with Carol Kirkpatrick. And when I got home I just wept with relief, with regret, with hope, with so many things that I still want to sing, with so much to sing about. She's a remarkable teacher. When someone dies, they leave their energy to us. Betty gave me something when she passed. I know this. She remembered me well and I her. In this lesson with Carol K, after singing V'adoro pupile, we began with some phrases from the Dovo Sono. on ah. We did a little of the Ave Maria (verdi). I listened to the tape the next day and opened my Prima Donna's album to look at Dove Sono and there was Betty's handwriting. I remembered everything about her in a flash. I heard her voice in my mind, this time her singing voice. Sunday was a blur and on Monday evening I had my second lesson with Carol K. I told her the story of finding the handwriting from my first voice teacher and that this had been one of my first arias and told her how I felt about Betty and all that I'm saying here now. I also said to her, as I have been saying to my other friends, 'I would give anything to see Betty just once more, I would give anything to hear a tape of her singing.' I lost all my tapes in a storage room fiasco. I took the A train home, down the lenght of the city from 211th St down to 25th St where I live. It was 9:30 and I was just getting home for the first time that day. I opened my mailbox and there was a little package. It was from my wicked step-mother. Now that my father has died, and my sister just died of Cancer on Christmas day actually, Marilyn my step mother and I are trying to find a way to be. I sent her a Mother's Day Card (the heavens are rumbling!!!) and she sent me the video tape of my wedding in Fort Worth to Rusty Bickford in 1978. I was so tired I put it beside me on the night stand and went to sleep singing dove sono in my mind, trying to find a way to express how that felt to me when it happened in my own marriages. I woke up at 4:30am. I woke up at 5:20am and lit a candle and played the tape.
We were young again. We were laughing and talking and my father said 'You'll play this tape when you're fifty and you'll cry'. I cried. (only 48 - planning on 50).
I had forgotten.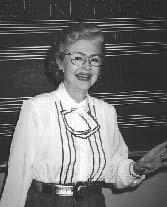 It hit me and I froze - there was Betty.
She sang, tastefully holding the music in one hand, with her glasses on.
Her voice was like liquid. Her vibrato. It was shining, her eyes were pouring forth. I didn't recognize the music and still am not sure, one in English then at the end, when everyone was figetting, one in german, Strauss I believe.
Jane Perrino played beautifully on the crappy shallow touch Kimball grand in my father's living room.
It was intimate and very very close.
Betty sang for me once again. Right to me.

love,
Kathy Geary


November 2000 Singing with my choir is so much fun, we're doing the Missa Solemnis in Dec. Continuing weekly voice lessons and am working on some operatic stuff with an eye to a recital, possibly a joint recital next year 2001. Weill Recital Hall anyone?
I'm back in the rehearsal studio with bass drums and piano, planning on playing out soon, check out the gigs section.
June 2000 It's been hard dealing with my divorce from Robert in 1997. A big part of my deepest self seemed lost to me. I've come to understand that I must continue the work I've pursued for the better part of my life, to study music and to express my god given gifts, to sing and to do my part for humankind. Sounds very grandiose, huh? But it's true. When I reach for the comfort of family it is not there. An even if it were, that is not the solution to the meaning of my own life. I am still young enough, not quite too old, and have perhaps fifteen years of vocal prime.
So I have resumed studying a classical vocal technique and my desire is the sing with orchestra. Merely that. If I try to imagine what I'm doing with this, where it's going, that is a totally achieveable first step and that's what my intentions are focused on. I have found a new teacher named Susan Gregory and I work with her once a week in her upper westside studio. She's a lousy pianist but an excellent voice teacher. I am comfortable putting myself in her hands, as one must truly do in order to learn and change and grow. I need to feed my heart.
May 2000 We had a ceremony to bury my father's ashes at the gravesite in Lewisburg PA that he bought when we lived there in the late 1950's. My step mother and half sister were there and a Lutheran minister blessed his ashes and prayed. We read some poetry and my step mother asked me to sing something patriotic so I sang America the Beautiful. It was very satisfying to sing for him.
March 2000 Keeping my hand in the classical chops and score reading with the Riverside Choral Society. We'll be broadcast live on NPR radio on March 25, 2000 at 11am EST doing a choral piece "Kaddish" by Kurt Weill at Symphony Space in Manhattan. It's part of a celebration of the composer's 100th birthday.
I recorded Road to Heaven (English/Geary) piano and vocals one afternoon on Sunday Feb 28 actually, at Night Owl Studios owned by my good friend Paul Snook. Listen to the rough mix of this new song!
February 2000 Here's some lyrics that Ron English wrote about his friend and musician Daniel Johnson. I'm writing a song with them. Beautiful, huh? I was moved.
"The road to heaven is paved
with bad intentions
And the love you bring
is of your own invention

and the jewels from your crown
are now stars in the sky
and every song you sing
helps a lost soul survive"
January 2000 The New year's was quiet and maybe an indication of the future. That's what everyone I know wanted to believe. I stayed home, everybody else did too, and I sat alone except for my cat and pondered the future, mine and everybody else's. Not bad, huh?
September 1999 This is not exactly the musician's life - but then I'm not always a musician first. That is certainly the case now; it's been since last December that I've done anything but travel and ruminate. Now I've begun playing the piano again this last week, touching my early roots, playing Bach preludes and a couple Chopin etudes, remembering my music lessons which began at age 7 and continued till my late 30's. Thinking of my first piano teacher, Rose Netrebra, she lived across the street from our house and after the lesson we played duets sometimes in her basement where she had two upright pianos. I see her handwriting on the pages and it makes me ache. I am in quite a heightened state, overly sensitive I would say, but then the music helps ease that feeling. I feel that I have music that hasn't been written yet.
June - August 1999 My friend Steven Zsako came to NY and stayed with me most of the summer. We went to the gathering of the tribes of the Rainbow Family in NW Pennsylvannia and were there for the first three weeks in July. We headed east from there, stopped in Vermont for a day and ended up on the southern coast of Maine. We ate lobster and crabs and I basked in the sun and salt water. We were back in NY for a couple weeks then spent a wonderful week at Loon Lake in upstate NY near Lake Saranac - kyaking and fishing and swimming with the best company, my friends Marz and Florence.
APRIL-MAY 1999 Spending a few last days with my father in Arizona before he died in May. We would sit in the backyard of his home on the edge of the golf course and watch the quails, coyotes, rabbits, geese and all manner of birds. Death came really quickly for him, from the time he was diagnosed with cancer it was only one month. I am so lonesome now with no mother or father. It's like the sky changed color one day and from now on it will never be the same.
JAN - MARCH 1999 I took a long and wondrous road trip through the southwest. During that time I wrote a new poem entitled "Three Scenes from Big Bend" for Steven Zsako. I hear music for it and am just now starting to work on it.
DEC 1998 Finished "I Am Here" at Smash Studios in NYC. Added cello (played by Serena Jost) and trombone (played by Andrew Williams) and I did some synth. We mixed and it's done. I also did a little more backup singing on two other Revelations 2000 tracks, POPGOD by Illness and ETERNITY's END by Steve Calhoun, both recorded at Mutiny Zoo in NJ.
AUGUST 1998 Did a little backup singing for Railroad Jerk our at Mutiny Zoo studios in Hoboken NJ. They recorded a track for Revelations 2000 called "Good News", a kind of psychedelic folk rock piece.
JULY 1998 Recorded two more tracks at Smash Studios NYC. Still going to two inch analog tape, so cool. One song called "I Am Here" music by Kathy Geary lyrics by Ron English and "Days of Miracles" by Tony Conniff. Don Martin on fretless bass and Stephen Henderson on drums. Looking to finish the roughs sometime in Sept.
MAY 1998 At present I sing with the Riverside Choral Society. We have a most fine conductor named Patrick Gardner and give two or three concerts a year. On Friday, May 8, 1998 at 8 pm we're performing Britten's Cantata Misericordium and Durufle's Requiem at the Church of the Heavenly Rest on the corner of 81st and Fifth Ave in NYC. Hope to see you there! Robert Wagner and Mark Fiedler both sing with this choir too so check it out.
APRIL 1998 The solo gig on April 5 at SideWalk turned out really energizing and the following day a drummer fell from Don's mouth to my phone. We had our first rehearsal on Wed April 8 with the drummer Stephan who plays with Don Martin with the True Worship Church & Gospel choir in East New York. This young player is really good so we'll see. We're playing once a week for a couple more weeks before I start booking gigs.
That same Wed evening I went to ACE Art Gallery on Hudson St for a first year anniversary party for the magazine ICON who's most recent issue has Michael Stipe on the cover.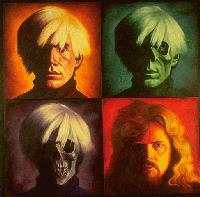 Ron English's oil paintings were featured in a large room with about 15 pieces on display. About 2500 people showed up and there was only room for 800 or so at a time so the evening was a long one with people coming and going all night.
The Warhol Quartet painting was spectacular in person, four individual canvasses hung together comprising a square about 10 feet across. This piece was the cover of ENGLISH 101 a music project about Ron and his works.
ICON had recently done a story on the wild man daredevil Evel Kenevil and he was there in person and in also in the form of a large ice scuplture. They served free food and drink for everyone! I had the pleasure of the company of Patti Rothberg and Lenny Sotomayer's girlfriend Jessica.
I'm working on a new song for the Revelations 2000 project called "I Am Here" lyrics by Ron English. I'll play piano in this (I think!) unless I switch to guitar in one of Joni's tunings for inspiration. I want to have it together in time for the next rehearsal on Wed. which means I have two more days from today...I need this kind of pressure to do anything it seems.

MARCH 1998 Ron English is down in Texas at the South By Southwest new music convention that's all the rage. He's there with Lenny Sotomayer of Global Beat Records to promote the POPaganda CD-ROM and introduce people to the Revelations 2000 concept. Holy Terror tapes are being released into the atmoshpere.

DECEMBER 1997 We recorded HOLY TERROR for the Global Beat label at Smash Studios NYC. Ron English wrote the lyrics and I wrote the music. I pulled a band together for this session using my good friends Bob Windbiel on guitar and Don Martin on bass in addition to Adrian Harpham on drums who most recently worked with Patti Rothberg on her first CD released on EMI last year. The song has a "real pocket" according to bass player Don. It also features a full choir postlude over the groove to emphasize the religious theme. Cool, huh? Robert Wagner and some other excellent voices from the Riverside Choral Society kicked for this part.
We mixed at Mutiny Zoo Studio in Hoboken NJ on a really old 1974 Helios console imported from Great Britian. I was so fortunate to have the services of Chris Albert who also produced and recorded the Bleecker St Reality Band when we were at Power Station in 1994.

NOVEMBER 1997 At Night Owl rehearsal studio working out the details for HOLY TERROR with a couple different players besides Don Martin and myself. Drummer Bill Small who recently moved to NYC and is fresh faced and ready to tackle the music world head on. Earlier this year he worked with the band Mother and is currently playing with Go Solar with their first-ever gigs at Brownie's and Arlenes Grocery. Tried a couple different guitar styles with bluesy Brian Getkin of the famed MILO Z band. Night Owl Studios has a killer Yamaha grand piano, yeah.

OCTOBER 1997 Ron English asked me to write a song to some of his lyrics for a project that will be released on the GLOBAL BEAT label. The project is titled REVELATION 2000 and like the other music projects that painter Ron English has created it will be a joint effort involving different bands and producers. The theme is the second coming of a messiah at the millenium and the first two tracks to be recorded are "SEED OF GOD" by the Rev. Vince Anderson featuring the Bleecker St Reality guitarist Kevin Giordano and "HOLY TERROR" featuring myself as composer, singer and keyboards. We had some goodtime songwriting sessions at my home.

SEPTEMBER 1997 I acted as producer for the first time on a track for the Ron English compilation PoPaganda for the band Invisible Culture. I also sang background harmony for Robbie LeDoux on the track "He Said It in English". The CD release party at LIFE on Bleecker St in NYC (of all places) was a widely publicized and well attended event at one of NYs hippest celebrity nightclubs. The CD is released on the GLOBAL BEAT label.


Top of Page | Back to the Living Room