MUSICIANS - Biographies
Robert Wagner tenor vocals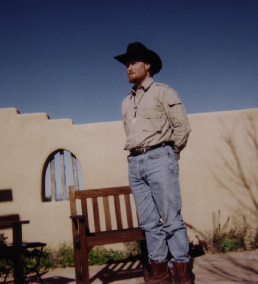 Robert worked with the Bleecker St Reality Band from 1992 - 1993 on pieces like the work by James DeMars which was originally written for chorus and orchestra called "Into the Night" and a band arrangement of Robert Frost's "The Road Not Taken" by Randall Thompson.

He returned to work with Kathy more recently singing on the recording of "Holy Terror" at Smash studios in NYC. His great sight reading abilities and perfect pitch made the recording more sucessful than it would have been without him. Thanks Robert!

At present we sing together with the Riverside Choral Society. We have a most fine conductor named Patrick Gardner and give two or three concerts a year. On Friday, May 8, 1998 at 8 pm we're performing Britten's Cantata Misericordium and Durufle's Requiem at the Church of the Heavenly Rest on the corner of 90th and Fifth Ave in NYC. Hope to see you there!