Mark A. Thomas
December 29, 1952 - August 4, 2004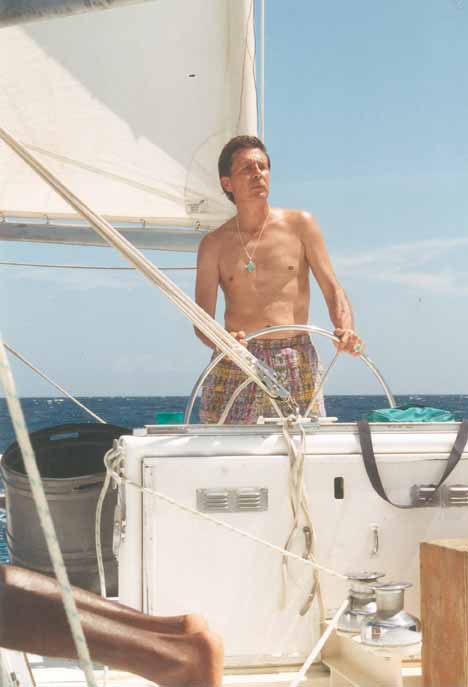 Originally from Nocona Tx. Mark moved to Ft. Worth as a youngster with his family, Mr. & Mrs. Eugene M. Thomas, sister Cheryl & brother Luke. He attended Pascal High school where he discovered his passion for writing and made many life long friends. Mark was a loyal friend as well always helping out anyway he could, even to perfect strangers. He had an incredible sense of humor that ranged from bone dry to the outrageous; he loved to laugh and enjoyed life immensely.
Mark met Louis Page in the mid seventies, his life partner and worked with Louis at Century Books and Videos, where Mark discovered his love for movies, from musicals, comedies, westerns, classics and especially foreign films, there were very few that he couldn't identify the director and producer.
Mark moved to Cerrillos N.M. just outside Santa Fe in the early eighties, where he & Louis built their "Dream Home", they took a barren piece of land and made it into their own paradise, where they could be who they truly were, they were happy and silly nestled up there in the hills with the coyotes and crows. It was what they always wanted.
Mark is survived by his mother Lona Thomas of Ft. Worth Tx., his sister Cheryl Lovett of Decatur Tx., and many Aunts, Uncles, Nieces & Nephews and by many friends across the country.
An invitation to celebrate Mark's life to all who knew & loved him, Please join us in Cerrillos, N.M. on Saturday September 4th 2004. For Directions & time Contact Rusty Bickford @ 817-401-0987 or Barbara Ziegler @ 505-660-3852.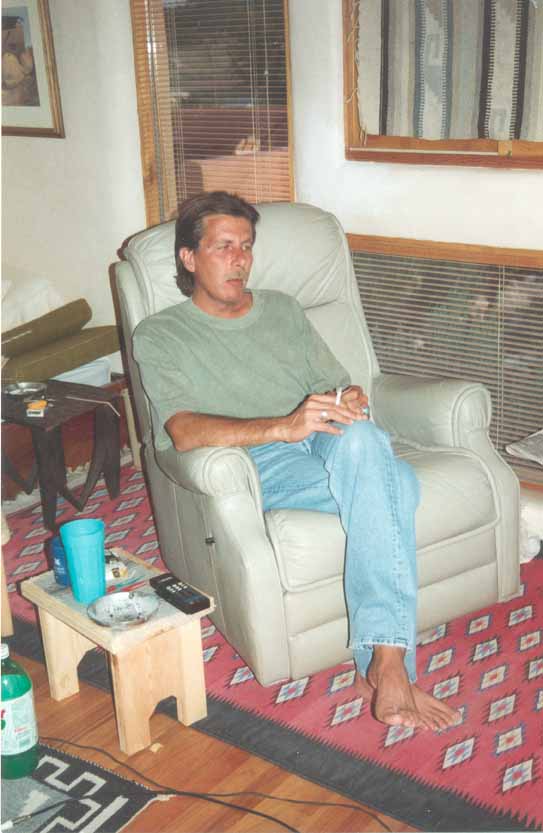 Top of Page | Back to the Living Room